Bovec Apartments
We offer a range of options for accommodation in Bovec apartments. Our main focus is selection of private and self-catering apartments in Soca valley, but we can organize you also meals in hotels or inns.
Our offer of Bovec Apartments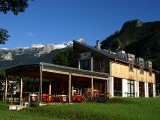 Apartments JOJO are located in Bovec, just 80m from main town square. Apartements are comfortable and new. They are categorized with *** stars. They are right choice of accommodation for either friends or family.
Each apartment has: Kitchen, 2 x bedroom, living room, bathrom, CaTV, WiFi internet ( wireless internet )....
---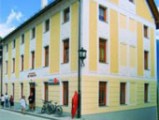 Groups of friends, families, for all who would like to be close, but yet enjoy a privacy of these apartments.Now you can choose private accomodation In the very own cetner of Bovec with parking places available. You can now enjoy Bovec by foot or bycicle. All facilitites are within a footstep.
---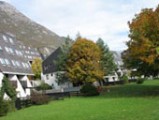 Apartment village Kaninska vas has perfect sunny postion above the center of Bovec. Each of almost 400 apartments is a nice holiday flat - untipically decorated, with TV, electric heating. Each apartment provides true privacy. There are enough parking spaces in whole village, and reception desk will take care for your wishe.
Right choice for singles, couples, families or larger groups.
Let us help you choose right Bovec apartment
If still in doubt abuut either of accommodation listed aboves or you would like to find something different, please send us an inquiry. To help you find your apartment in Bovec, please let us know:
where would you like to bo located ( in Bovec, or can it be in the region )
do you need some specialietes ( ie. WiFi internet connection is obligatory, it has to be in ground floor...)
specifiy your dates of stay and number of guests
expose any other issue that is important to you